Welcome to Diffley-Wright Corp. of Sarasota Florida. We have been in the industrial automation business since 1964. Times have certainly changed since my father Tom Diffley started this business. In 1964 the minimum wage was $.75 an hour and justification for automating a manufacturing process was not an easy concept to sell. As a matter of fact finding a pay phone to call customers or to check in with the office was a pretty big challenge back then.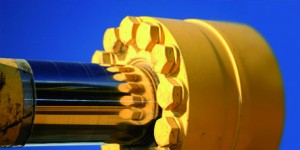 The first company that we represented was Mead Fluid Dynamics of Chicago, IL. They sold air valves, air cylinders and production devices like air presses and air hammers. Over the past 49 years we have added a variety of manufacturers and, of course, lots motion control components. In addition to our original pneumatic products we have added electronic sensors like inductive proximity switches, photoelectric and level monitoring sensors, to name just a few. We also have a complete product mix of vacuum pumps, cups and accessories. Our latest addition has been a line of servo-pneumatic systems which provide infinite variable control of pneumatic devices.
In our opinion, we have managed to stay in business for this long by never losing sight that our customers deserve precise information. Regardless if that information is related to the products we sell or the delivery and processing of their orders. Every phone call we have received in the last 49 years has been answered by a person. We never went for voice mail; we figured if you went to the effort to call us – we should make every effort to answer your question as fast and accurately as possible!
It is our intent to make this blog as educational and as helpful as possible to any interested party trying to figure out what is the best way to solve any motion control solution.
Patrick Diffley